---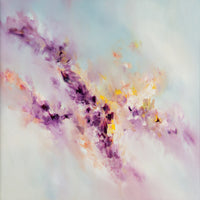 Melissa McCracken
Wash.
Image: 24 x 24 inches
Paper: 27 x 27 inches
Media: 100% acid-free Hahnemühle FineArt Baryta, 325 gsm paper, pigment print
Limited Edition of 250
Hand Signed and Numbered by Melissa McCracken with a Certificate of Authenticity
based on the song by Bon Iver

Usually ships within 14 business days and signature is required for delivery. Make sure your delivery address will have an adult available to sign, you cannot authorize delivery release online. You can, however, redirect it to a UPS customer center.